BUMP CAPS
These are a new product that have been introduced to the Equestrian world for groundwork (not riding). With the ability to be branded, the caps have a comfortable shell insert which can assist in the reduction of head injuries.
NZTR have kindly provided a supply of samples to both the Trainers' and Breeders' Associations. If you are genuinely interested in a sample, please let me know - colours available are navy or black. They will be available for purchase for $35 each, or for quantities over 50, the price is $30.
Here is a link for more details:  

---

SPECIAL OFFER ON MASKS FOR TRAINERS

With the recent move by the NZ Govt to lift the standard of masks, the Trainers' Association has sourced a model that has come highly recommended from people who work in our industry.
 
"AirPOPs are manufactured to N95/KN95 standard, designed for public or civilian use"  ie. designed to fit the face out of the box with no specialized fitting required, offering the highest possible barrier standards and breathable comfort.
 
The proposition is One Mask per Employee per Work Week, making the AirPOP's opportunity cost effective while offering the best protection for your staff. They are washable and reusable.
 
NOTE AirPOP mask -
Can be worn in temps up to 50 degrees Celsius
Weight 13.7gms each – which puts them in the "ultra-light weight" category for masks (they will be slightly heavier than a 3ply blue masks)
Are rated x3 easier to breathe through then a 3ply blue masks – making for a much more comfortable experience for the wearer particularly in higher heat regions
 Click here for more information

Cost to Trainers: $110+GST for pack 10. (Normal retail is $19 each) 
Freight cost will be approx $4.90 + GST for a pack of 10 masks.  Any orders of $300 + GST are shipped freight free.

How to order: Call Tereza - Mob: 021 157 1059 
E: [email protected] | W: www.pudneyandlee.co.nz
Stock just sold out. Next mask shipment due to arrive week of the 7th February at the earliest.
Back-Order now if you wish to place an order to secure stock.

---

FENCING PRODUCTS


Greenriggers are usually $3.50 each, but with the Trainers' Association discount, the price is reduced to $3.00 per unit. They come in boxes of 25. 
The Rail Attachment sets are sold in boxes or sets of 10. The Trainers' Association members' price will drop from $7.00 a full set to $6.00 a full set.. So One Box will be $60 to Association members instead of $70
The Rail Attachment sets (each set contains GreenRigger + Rail Attachments (pair) + all screws). Fitting instructions also supplied with each purchase.
If you pop over to https://www.greenriggers.co.nz/shop/  and just click on what you want to purchase... then go to your cart and add coupon code NZTA then update page, you will see the discount appear.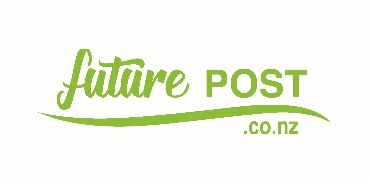 FUTURE POSTS - RECLYCLED PLASTIC FENCE POSTS 
We are excited to announce a special arrangement organised with Future Posts for Trainers' Association members.
Future posts are a great new innovation, made from recycled plastic, yet as strong as timber.  They are also very competitively priced, and a special discounted price has been negotiated for members of the Trainers' Association. Click on the following link for the NZTA full price list and make sure you use the special NZTA code when ordering. Here is a link to the story behind Future Posts and some technical information.


---

FUEL /VEHICLE SAVINGS
Z Energy 
Sign up at www.z.co.nz/ZCard and use the code ZCARD4NZTA
Cardsmart 
Click here for information & application
---
SAFETY SUPPLIES
Action Safety – www.actionsafety.co.nz
Suppliers of safety gear including footwear, signage, high-viz vests….15% discount off
Scruffs NZ Workwear - www.scruffs.co.nz
15% discount storewide – go to www.scruffs.co.nz – discount code is NZTA
Terrain Industries – www.terrainindustries.co.nz